Year Three Notice Board
Our class reading book is: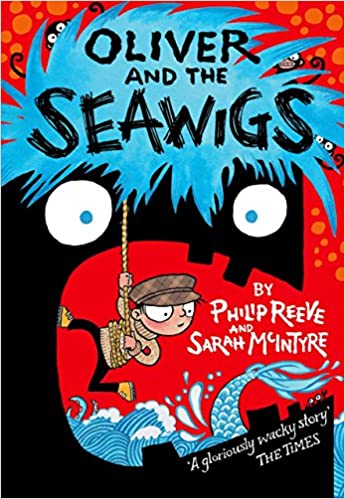 Notices
PSHE for week 07.06.21
Relationships and Sex Education (RSE)

Changing Me

Lesson Number and title: Piece 1 How babies grow

Overview of lesson:

The needs of a baby. How babies change from birth, being young then being fully grown (animals and humans).

Vocabulary taught: changes, birth, animal, babies, mother, growing up.

If you have any questions, please contact your child's class teacher.
Glue sticks
Please send in a new glue stick for your child's pencil case. Most have now run out or dried out! Thanks!
Reading Records
Please ensure your child returns their reading record to school every Monday with at least three dated comments in. Both adults and the children can write comments in the record.
Swimming
Unfortunately, Year 3 will not be able to have swimming lessons this year due to continuing covid restrictions. The children will be able to complete their lessons when they are in Year 4.
Ukulele
Please click below for the link to a presentation from the ukulele teacher to help the children revise.
https://docs.google.com/presentation/d/1A9ufe76xynGGPTVUd0xCuoe7iRgkrT9KMxILjfN2spE/edit?usp=sharing
Useful information for parents - Online ukulele tuner link
Strings – from top – My dog has fleas ( this is a good way to hear if your ukulele is in tune).
G 4th string (top string)
C 3rd string
E 2nd string
A 1st string (ground)

Which way to turn the turners video
Handwriting
As you may be aware, last year Belmont have introduced a new handwriting scheme.
Here is a link to the new handwriting guidelines to enable you to support your children practising letter formation at home.
Belmont Handwriting Guidelines
Our topic this term is Veni, Vidi, Vici - learning all about the Romans.
Our Word Aware grid for this Topic is here:
Word Aware - Veni, Vidi, Vici
Routines
PE

Elm-

Monday ( outdoor PE)

Tuesday ( indoor PE)

Willow

Monday ( outdoor PE)

Thursdays ( indoor PE)

Children need a full Belmont PE kit that is labelled.

On colder days children may wear navy joggers or leggings.

French

Wednesday

Ukulele

Wednesday
Calendar/ Key dates
17.5.21 Creative Arts week
Home Learning
For further information about Home Learning and ideas on how to support your child please click here.
When supporting your child with Maths calculation please look at the methods we use in Year 3 in the school calculation policy.
Reading

Daily (15-20 mins)

Reading record checked on Mondays but books can be changed on any day.

Grammar & Punctuation Workbook

Set on Thursday, due in Wednesday.

Spelling

Set on Thursday. Tested on the following Friday.

Maths Workbook

Set on Thursday, due in Wednesday.

Times Tables

Tested on Thursday.

Creative Home Learning

This week: Home learning is due in every Wednesday
Grammar Workbook

Please complete pages 14 'Phrases' and 15 'Noun Phrases.'

Maths Workbook

Please complete pages 32 and 33 'Adding and Subtracting fractions'.

Spellings

List 1

Short 'i' sound spelt with 'y'

1.) myth

2.) gym

3.) Egypt

4.) pyramid

5.) mystery

6.) hymn

7.) system

8.) symbol

9.) lyric

10.) typical
| | |
| --- | --- |
| Learning this week: | |
| English | Leon and the place between |
| Maths | Place value |
| Learning next week: | |
| English | Leon and the place between. |
| Maths | Money Week |
French
Bonjour Année 3! You can now practice French at home with the Belmont French website and Year 3 French Google classroom.
There is no weekly homework for French but you can explore the Belmont French website which contains your own Year 3 page and many other pages to discover France, French facts, French speaking countries and cultures around the world, French cooking and videos.
Belmont French Website:
Year 3 page:
KS1 page Early years (the one with Peppa cochon 😉)
The Belmont French website is only for Belmont children so YOU MUST LOG IN TO YOUR BELMONT GOOGLE ACCOUNT TO ACCESS IT.
I will also be adding activities and quizzes on Year 3 French Google classroom from time to time. You should have received an invitation to join French Google classroom but if you have not, you can join here (code:
You can also post comments on Classroom's stream to let me know what pages of the Belmont French website you have visited or just to say bonjour!
Apprenez bien ! (Happy learning).
👩🏽‍🏫 Madame Radet